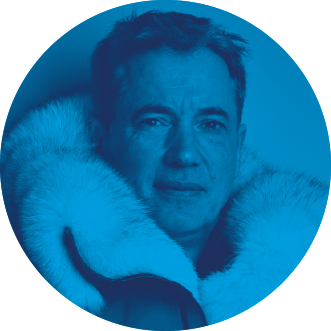 Final Update 09/01/22
"Well we are fed, watered and have had a little time to decompress from the ordeals of this epic journey we have just completed. We are still reeling from the fact that our goal has been obtained and we can relax and do not have to steel ourselves to the brutality of having to operate in this harsh land, to be honest. I cannot lie, in that, it has been hard graft and grit has been our constant companion but equally it has been so rewarding working as a tight, efficient team throughout and the fact that we have done in as sustainably as possible. We have done so much research along the way for NASA, ESA, Stanford University and UCFL around Climate Change, our physiology and psychology, which has been fascinating. The results are going to be super interesting and hopefully will make a difference and help somewhere along the line. Adventure is such a brilliant thing to step into, whatever it might be, little or big, challenging or not, physical or mental, the outcome will always have you growing, learning and walking a tad taller. Ours certainly has. To have seen this majestic land in all its variety of moods and powers has been an extraordinary privilege - our bodies are pretty battered from the experience, but it's been a privilege no less! As this chapter is coming to an end and we slowly start making our way North and home to our loved ones, I want to thank all our sponsors, especially HP, who are such a stellar organisation and have been a total joy to work alongside; Joro Experiences for pulling the whole expedition together so brilliantly and methodically; our research partners, our kit suppliers, our many advisors (especially Dave Swayer-Parker, who's a Don) and everyone else who has seen us right and safely on our way, especially our families and friends. Heroes all. This is going to be our last post but if anyone is interested in the results from all the research please just drop us a line. It's been one hell of a ride and thank you for supporting us. Onwards..."
Justin Packshaw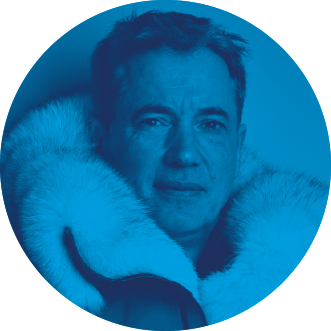 Day 57 08/01/22
"I write this from the bottom of the world! Whoop whoop. We arrived a few hours ago and the ALE team here could not have given us a better reception after 57 days it was very surreal to see other people and we had to re-ignite our social skills which had been somewhat dormant! We started our day to quite a stiff breeze and bad vis but there was nothing going to stop us finishing today, so we set off into it all and four hours later out of a very cloudy vista loomed the Amundsen-Scott base and for the first time the reality of our chapter coming to an end washed over us. Bloody hell we had actually done it! Relief, jubilation, disbelief and pure joy washed over us! Man oh man what a couple of months we had just been through. It was going to take a bit of time to comprehend it all to be fair. On arriving we dropped our kites and Jamie and I hugged each other with the full knowledge of what an extraordinary experience we had just been catapulted along. What a phenomenal teammate he has been and I could not have done this journey with anyone as capable or easy to travel with. A legend indeed this one. The team here took us into their warm mess hall and we were suddenly sitting down with a full plate stacked with two steaks, eggs etc etc. Heaven! We were ravenous for normal food and wolfed it down. Now sorting our kit out, and will soon hit the sack as we're properly tired. We are thrilled to be safely here and for this epic journey to be rolling to an end. Life is good..."
Justin Packshaw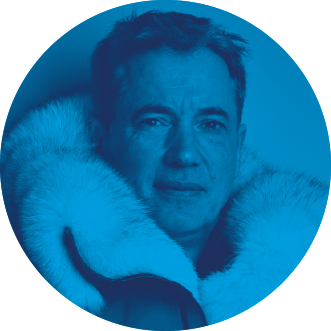 Day 56 07/01/22
"Big glorious day which had us powering at speed with our big kites due south for 104 kilometres. We were at it for a straight six hours and it was fantastic. Conditions could not have been better - wind speed, direction and terrain. Bloody cold though and for the first time we both skied in our big North Face down puffa and trousers - we looked like purple Michelin men. Toasty warm though. We now have 64 kilometres to the Pole and our finish line, which we should nail tomorrow. Hard to believe as we have been on this odyssey for such a long time (56days) that having the end so close almost feels an illusion. Thank God it is though, as this has been a hard fought campaign and we both need to get back to our homes and some TLC. It's been everything we wanted and has tested us fully and we have done some stellar research along the way too, plus flown the sustainability flag. A true adventure in every sense of the word. We still have a little way to go so let's get there first..."
Justin Packshaw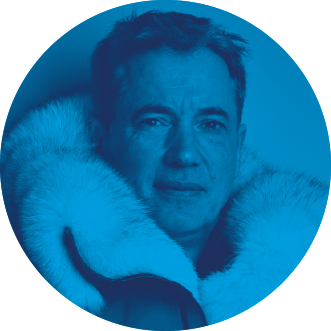 Day 55 06/01/22
"So close yet so far! Who ever is orchestrating how the cards are dealt to us on this journey of ours really is having some fun with us! First they throw the kitchen sink at us and over the last few days, the lightest feather duvet. We have had two days with the very faintest's of winds, today less than yesterday. Forecast said 7kph and yet such are our deft skill with our big kites, we somehow managed to get them airborne and pulling us for a further 24 kilometres. It did take us 5 hours and on the copious times that they just dropped out of the sky as there was nothing to hold them there - rather a lot of colourful cussing and expletives followed them to the ground I can assure you as getting them back in the air was quite a palaver. Anyway, we have to big up Ozone as your kites truly defy gravity! We now have 168 kilometres to go and more breeze forecast for the next two days. Here's hoping everything stays on script as if it does we might be at the Pole in 48 hours."
Justin Packshaw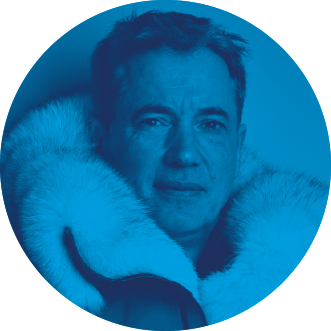 Day 54 05/01/22
"Not a breath of wind when we stirred this morning which was pretty much what are forecasts had predicted. We decided that we would man-haul to keep some miles coming in and because we need them due to the lean state of our food supplies. We packed our kites up and got our man-hauling clobber out and were about to set off when we noticed the faintest breath of wind and when I say faint, I mean a subtle allure of movement in the air. We stopped, we held our breath, we listened, we smelt, we hoped….. and then, there it was again, a whisper of wind. We packed our man-hauling kit away, and then ever so carefully managed to coax our magnificent big kites 50m above us ever so carefully and gently. They constantly wanted to drop back to earth but practiced hands kept them hanging on the thin breeze. For 3.5 hours we managed pull 24 kilometres further south. Starting in a blue clear sky we ended in thick cloud - a land of total contrasts this is! So against the rub we've had a productive day, sadly the forecast is for more of the same tomorrow, but we will keep pushing as our bellies are starting to grumble."
Justin Packshaw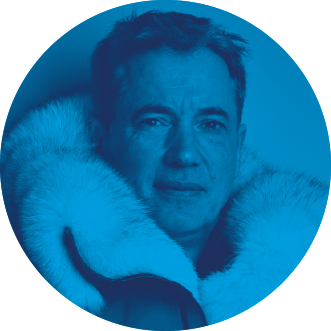 Day 53 04/01/22
"Forecasts were for v light winds and luckily our Chief Meteorologist, James Thysse told us that there should be some breeze early in the morning and it would die off around midday. Needless to say, we had our kites in the sky at 7am mainly through the sterling efforts of my partner in crime who was up at 4am sorting kites out while His Nibs kipped. That's my boy. We had a cracking session and with our big kites up purred along for 7.5 hours and managed to nail 91 kilometres of which 82 were on course. Terrain was much kinder mainly as the sastrugi seems not so concrete like so our ski's cut through it with ease. Heaven for our battered feet. Still v cold though. 133miles to do now. Whoop whoop. Home is calling."
Justin Packshaw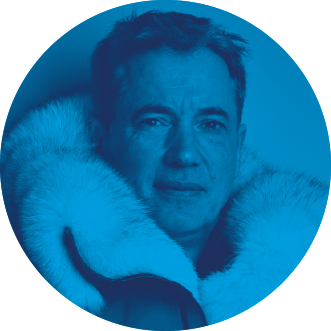 Day 52 03/01/22
"This place is so damn unpredictable! We woke up to quite a breeze but it had unusually swung round to the south meaning we would have to beat into it. Our two forecasts we get daily had both not predicted this. Also, the vis was very marginal. Nothing for it but to get amongst it as are supplies are now getting quite low! We packed up and lifted our kites into a blustery white sky. Within seconds it was an almost total white out and it was virtually impossible to see what was ahead of us and our shock absorbers had to work overtime. Both Jamie and I took some spectacular tumbles. To make matters more interesting our comms decided not to work so we really were kiting on our wits and our now finely tuned telepathy! Challenging but oddly rewarding. After 38 kilometres it became very obvious that it was counterproductive to continue as we had only done 22 kilometres on course. Grrr. We tried changing to a bigger kite but it made little difference so nothing for it but kites down and tent up. The air has suddenly become very heavy and cold again indicating that the summer season is fast leaving us now, that is if you can call it a season as it seemed no more than a week or two from our perspective. Forecast is for a few days of light winds so we are going to have to work hard to keep the miles coming in, if necessary we will do some man-hauling. It's all fun and games here..."
Justin Packshaw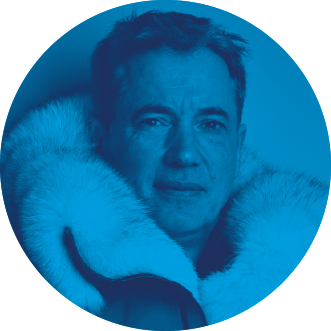 Day 51 02/01/22
"Today has been a very good day! Now you have not heard me say that often, eh? Firstly, we had a good steady breeze in the right direction which meant that we were not fighting with our kites to hold our course. By steady breeze I mean 28kph plus - our kites eat that up and roar! Secondly, we had some stunning kiting terrain, flat and lightly dusted in powder, we majestically glided through it to Kings choir belting out 'hallelujah'. It was sublime. That is not to say we did not also have a good dose of our usual sastrugi madness, but it was so nice and unusual to have some good terrain, it took the edge off the madness. We had our kites up for a solid 6 hours and at the end of it all had done 102 kilometres. We are now under 320 to our goal, what a wonderful thought that is as home is very much on our minds now. Onwards comes the war cry from the boys."
Justin Packshaw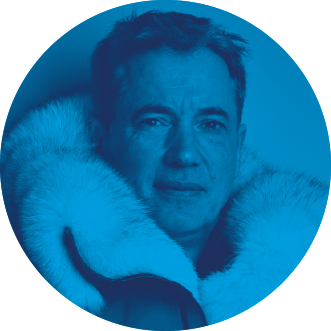 Day 50 01/01/22
"Tough long day! Seven hours on the ice in a tricky wind over brutal terrain had us earn 65 kilometres on course. We did one kite change in that time too. We now have 410 kilometres to our finish line at the South Pole, so for the first time it feels in sight. Slowly slowly, but it is nice to have it around the corner now! 'Blakester' has another crack in the same place on his Port side. He has already been in the operating theatre and now looks like a young Frankenstein! We're both now warming up, having some scran, a Martini and are about to play a couple of games of backgammon - it's a tough life out here. Go well everyone as we start this new year. x"
Justin Packshaw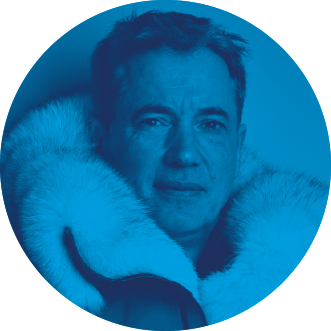 Day 49 31/12/21
"Boy oh boy we've had it all today! Started early to a good breeze of 35-45kph so the little Ferrari's were our weapons of choice and off we sped at a rate of knots on course with big smiles in our faces. All was dandy apart from the severe sastrugi we had to clatter and weave through! The interior of this vast land is one big sastrugi jungle we can totally confirm from this little jaunt of ours. Four hours later after rather a lot of effort as the wind was pretty punchy and our pulks turned over too often as we manoeuvred through this obstacle course, 'Blakester' decided to do some more breakdancing we noticed a large crack on his starboard side at the anchor point for his tether. Disaster! Nothing for it but to make camp and get repairing. Three hours later and the good Doctor had him all stitched up and ready to get back out in the playground. Luckily when we had stopped we had done 65 kilometres so we're still try to power South. Day 50 for us tomorrow. How mad is that? Happy New Year everyone and no doubt you will all see it in in fine style. Enjoy! 2022 is going to be an awesome year..."
Justin Packshaw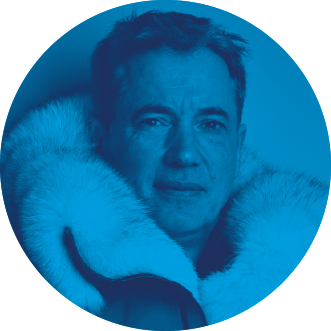 Day 48 30/12/21
"Seven hours on the ice today! We kicked off at 8.30 with our 18m kites as there was a steady 22kph of wind. Flat light but we headed off keen to bank some miles, sadly the wind angle made it difficult to make our course so after an hour we did a quick pit stop and changed from our biggest kite to our smallest, with the thought that it is much easier to kite directly down wind with the versatile and nippy little Ferrari. Fortunately as we did this the wind came up which suited our pocket rockets. The light sadly got v flat so we needed to ski by feel with soft knees! 'Lulabella' misbehaved and turned over three times but I'm guessing more driver error than hers! At the end of the day we managed 77 kilometres with 72 on course. Without the sun the temperature is right down and the resulting light gets this foreboding, threatening and austere feel to it! Oh the magnificent power of that sun of ours, eh. So another day ticked off and these boys are in good fettle but there is no denying that we are getting keen to break the tape at the finish line now. Here's to us doing that soon."
Justin Packshaw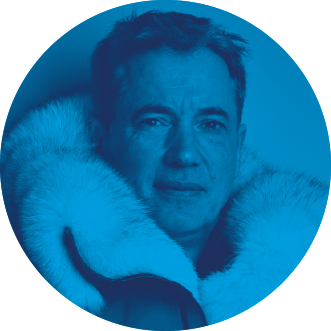 Day 47 29/12/21
"In this game you have to take the rough with the smooth. Today we had our tent up and down three times with the hope that we might be able to make it out onto the ice. Thankfully in our initial planning we were pretty generous with our fuel and food quantities even though it meant more weight for us to carry, as it means it has allowed us the wriggle room we now need as we are behind our time curve. We are having to be very careful with it all, and days like today where we do not make any progress do not help, but hopefully we should hit the finish line with enough fuel in our tank. For two boys with healthy appetites and burning upwards of 6,000 calories/day, believe me there is no bigger incentive for us to drive ourselves south pronto. Chariots of Fire stylie."
Justin Packshaw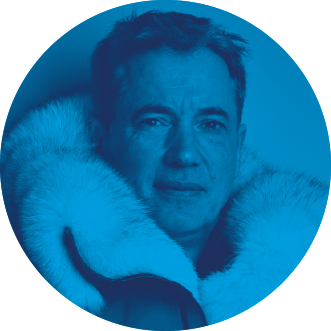 Day 46 28/12/21
"Super super light wind today and from the north meaning we had to fly dead downwind, which with our big kit is tough. We gave it a good shot and etched out 17 kilometres against the rub. Now back in our nylon castle chilling. It is high summer here now and it is remarkable what a difference it is having a sun above us to take the edge off the brutal temperature - everything becomes a tad more bearable and easy to do. We did have an element of drama whilst kiting this morning in that 'Blakester', Jamie's pulk, had turned over on some sastrugi, I was kiting behind him and started to move up to the pulk to right it and when I was a couple of feet away one of my brake lines just snapped causing my kite to aggressively dive taking me into the air over the pulk and straight into Jamie knocking him and I for six! Thank god there was not much wind as we were able to contain it quite quickly. Even in these winds these kites will happily bite you if not handled with care. Apart from that we're in good form and remarkably strong/healthy. It is crazy to think that we have done over a 1000miles now as we have passed through the interior of this icey wilderness. It is going to be fascinating to see what the results are from the detailed physiological and psychological tests that we have been carrying out with all our research partners. I'm guessing one of them is that I'm getting a tad old for all this malarkey... never! Go well all."
Justin Packshaw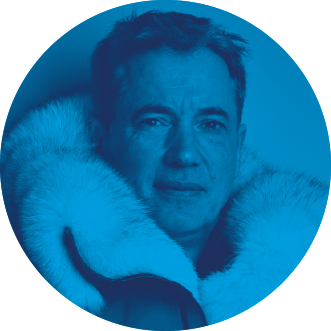 Day 45 27/12/21
"The thought of us having to ration our grub has got Jamie and I mastering guerrilla tactics in kiting when there is very little wind. Honestly, we can make our beasts fly when a helium balloon would struggle. Woke to about 3kph of breeze to a flat lighted morning. Ridiculously, and full of conviction we got our big kites on long lines ready, packed up but kept the tent up so we could wait for the wind gods to shine on us. We were primed, ready and could have the tent down, our helmets and harnesses on and be on the runway ready to hit the sky's within 20min. Just before midday our tent started to show slight signs of a breeze. Jamie and I swaggered out like we were extras on the latest Top Gun movie, strapped in and coaxed our F-14 into the sky and off we went. We managed to keep them in the sky for four and a half hours and remarkably did 64 kilometres. Whoop whoop. We now have 638 kilometres to the Pole so we will keep playing our weather cards and hopefully will nail it all soon. Man, what a bloody extraordinary adventure this is proving to be!"
Justin Packshaw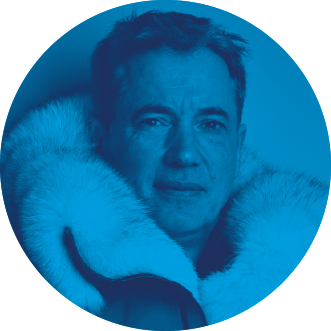 Day 44 26/12/21
"We woke super early so that we could take advantage of the upcoming wind and hopefully get a big mileage day in. It was a lovely crisp, clear day but there was hardly any wind. Strange! Our forecast today was for 25kph and to date they have been pretty accurate, in fact we get two different forecasts to cross reference and we're always surprised how close they are. Sadly not today though. Grrr, v frustrating indeed. As I've said before, patience and respect are needed in abundance in this mad land! Well would you believe that as soon as I had sent today's update our tent started to flutter a tad more which had Jamie and I poised like pointers when they pick up a juicy sent. The wind was up a couple of knots so that was all we needed. Tent down, pulks packed and we feathered our 18m beauties into the heavens and off we gently went. The wind rose another knot or two and for 30 minutes we just glided along and then as quickly as it had come it totally disappeared. Extraordinary! But because we pounced on it we managed 8 kilometres, giving us a total of 8 for the day again, totally against the odds."
Justin Packshaw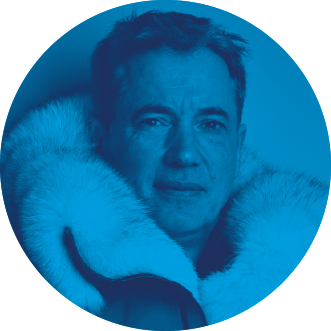 Day 43 25/12/21
"Well the boys have had rather a busy Christmas! We were up early as the forecast was for another day of light winds and we can ill afford another day without chiselling some miles towards our goal as our larder is getting a tad light now! There was just enough wind to lift the kites up and it took some skill, if I do say so myself, to get them to pull us along, especially as we had stopped in the mother of all sastrugi maze's. We battled along until the wind gave up the ghost and so we set up camp and thought we'd have a bit of Christmas cheer. We opened some pressies, Jamie gave me some Playboy deodorant called 'Everest' - how he knew it was my favourite is beyond me! Then at 4pm the wind suddenly reappeared and we looked at each other and knew that we needed to get amongst it. So in record time we broke camp and headed back onto the coal-face. Two and a half hours later we had done a further 45 kilometres on top of the 20 kilometres we did this morning. Result! Not bad when the forecast had predicted that today would be a no travel day! It is amazing what the thought of running out of grub can do to motivate two chaps who spend most of their day salivating about making sure their bellies are suitably full! We have had a good Christmas as our efforts have brought us a little bit closer to the finish line and to coming home to our people as this campaign has been a long one. Onwards..."
Justin Packshaw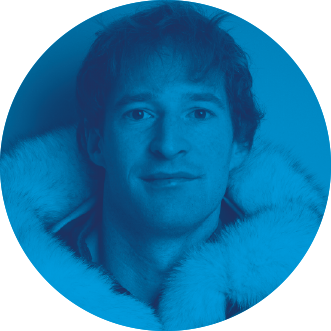 Day 42 24/12/21
"Woke up to a very calm and subdued tent which is always a worry as it means the wind has decided to have a day off, which is rare down here! On closer inspection there was a light breeze maybe 11kph and our big 18m kites are so versatile we decided to break camp and try and make it work. It soon became very apparent that the wind was having a day off and we were not going anywhere. Annoying as it would have been ideal to bank another good mileage day. We have 740 kilometres to the SP and 14 days of food so we can ill afford days sitting on our arses. Nothing for it but to make camp again, get the cocktail shaker out and get in the Christmas spirit. Merry merry everybody wherever you might be and we both wish you all the happiest of days full of love, laughter and a splash of mischief. x"
Jamie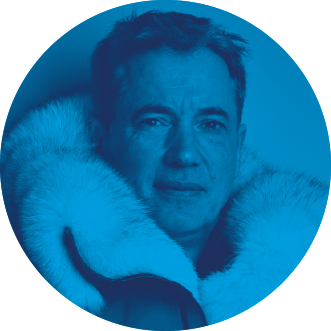 Day 41 23/12/21
"Big, long, tough day at the office today. Woke up to a wind that had veered from the prevailing North to South-East putting us on a nice reach to make our course, we set our 9m kites, broke camp and lifted the beauties into the sky. It was fab to have this wind angle as you can finesse it so that you can set the kite and just let it pull you along. Heaven from all the graft one has to constantly do going dead down wind. Sadly, we suddenly found ourselves in the Somme as the terrain became chaotic, with sastrugi growing on sastrugi - big, unruly, tricky and devilish to weave through! We have put our pulks on shorter lines to try and keep them right behind us but we were still ambushed by sastrugi snipers periodically. Anyway, the long and short is that we did six hours straight and managed 86 kilometres all on course. Whoop whoop. We now have 736 kilometres to go before we hit the finish line at the Pole. What a thought that is! Wishing you all well as we crawl ever closer to Christmas."
Justin Packshaw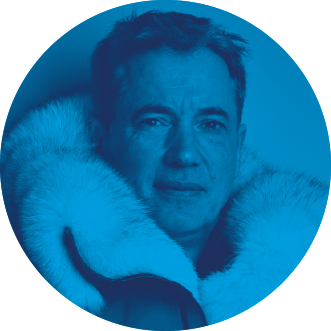 Day 40 22/12/21
"Well today was a bit of a first from our perspective and testament to the subconscious understanding Jamie and I have developed throughout this journey. We woke early to our tent rattling around a tad which is our initial barometer on wind strength. There was a good breeze for sure, sadly this was accompanied by v poor vis. Grrr. We really need to keep our miles coming in but there was nothing for it but to wait and hope that the vis might clear, and wait we did. At 2pm it seemed to ease up a tad so we jumped at the window and had our tent down and kites up super quickly and south we headed. Within 10minutes we were back in an almost total white out where we could not see what we were skiing over let alone what was in front of us! We decided to crack on which basically meant that we had to kite one behind the other nose to tail. Synchronised blindfolded kiting at its very best! It was a hell of a buzz and even though we managed only an hour we clicked off 28 kilometres on a day when most would take a look at the window and go… 'sod that, let's have a Bloody Mary and watch a Bond Movie'! So the boys are rather pleased with ourselves. Forecast is supposed to be shipping in some better weather so hopefully we'll be back on the treadmill over the next few days. Three days to Christmas..."
Justin Packshaw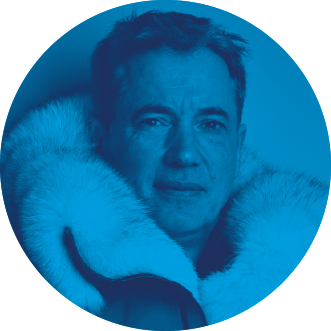 Day 39 21/12/21
"This tough land does not like anything to come too easy to anyone! Warm and kind day yesterday has been replaced by a nasty white out and a plummeting temperature today. We managed to get out for a few hours in ideal conditions first thing only to have my little Ferrari (6m) get into a nasty tangle as the wind got up and I was trying to right 'Lulabella' after she'd turned turtle. It took an hour until we were back on the open road only to have the clouds engulf us and suddenly we could not see what we were kiting over. Nothing for it but to hunker down and get out of it all. Patience and respect are qualities you need an abundance of here, with a bloody good smattering of ….. humour. So there you have, another day in our mad world. Tomorrow is our 40th day working our way across this vast land, hopefully we'll be at the SP in the next 14 days, which has always been our main objective. Nice thought that. Go well everyone - four days to Christmas."
Justin Packshaw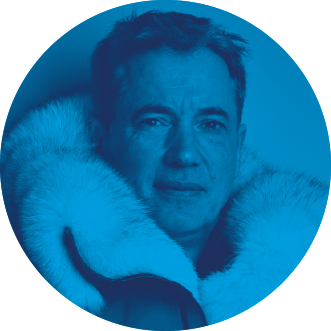 Day 38 20/12/21
"All roads lead South! As I have prattled on rather lot about recently, South is where our end goal is but with a predominantly Northern prevailing wind this has been hard for us to achieve and even though we've had some good mileage days, not many of those. As our pulks are so heavy we have been flying our bigger kites and then having to keep working to keep the momentum/power in them. We have been wracking our brains how best to overcome this and today had a eureka breakthrough. If your timing is off on this dance the big kites stall and create a mass of trouble, so today we went radical and actually flew our smallest kite (6m) in a breeze which was no more than 22kph! Our thinking being that the kite is lighter, is v responsive so you can create lots of torque and if it starts misbehaving there is less fabric to get inverted on itself. Anyway, it worked perfectly and we kited directly downwind, on course keeping the kite doing a fast figure of eight directly in front of us. What a versatile little beauty it proved to be - robust, kind to fly and remarkably powerful - a regular little Ferrari! We are much relieved as it means we know know we can make our course if the wind keeps blowing from the North. So good skills there. Today was also unusual as it is the first day we've had where the temp felt relatively warm (-24) and man, what a stunning difference it makes. Terrain too was as flat and smooth as a babies bottom which meant our feet had a day off from grumbling as we just glided along! For all of you who have answered our call to call on the Gods to help us along, thank you. Today was a productive day."
Justin Packshaw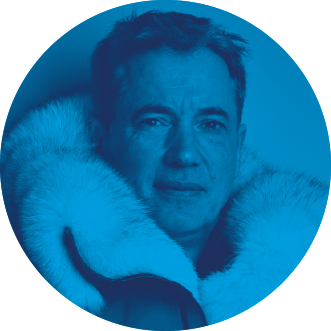 Day 37 19/12/21
"Another long day where we banged out 77 kilometres but sadly only 45 of those were on course to the South Pole! I started on the 9m kite and after an hour we had to do a pit stop and change it up to the 18m. The wind direction meant that we had to kite directly down wind again to make course which as I've said, is tough to do. You need a good breeze to get close to it and today we only had 24kph. Again slickly done but when our kites are down we're not making miles so we are trying to be more tactical about keeping the right kite in the sky all day. Terrain this morning was stunning and we found ourselves purring along on flat, sastrugi free heaven which was a total joy, sadly this afternoon we were back in grizzly territory again having to weave around large bone shakers! I'm not sure if I've mentioned that we kite with helmets on mainly for protection, and boy they have been put to the test thus far and saved the odd headache, however ours also have a two way radio in them which allows Jamie and I to talk to each other up to a one km apart. It's a total game changer and alongside this we can play our music etc through them. They are made by Sena and they're absolutely brilliant. So there we are, another day done and what is becoming very evident about this adventure is that the Gods want us to earn our miles! We were hoping to hit our goal of the South Pole in time for Christmas that is looking very unlikely now. Hey hoo, regardless, we're in for a white one!"
Justin Packshaw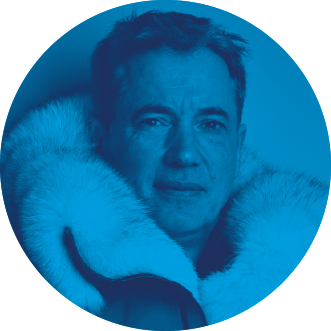 Day 36 18/12/21
"Boy, rather a tough, rough and exhausting day! Started well as the vis was good which is the most important thing for us as it means we should be able to make tracks. Wind was about 46kph so doable and the direction was from the North so we'd have to go dead downwind to make our course. Tough. We packed up, got our armour on, harnessed the breasts and set off. The wind slowly increased to 55-65kph which meant that our kites are tricky to control and seems to give them licence to start becoming rather unreasonable and damn right unpredictable. At one stage Jamie was hauled into the air and the only thing keeping him heading off into the stratosphere was his line attached to 'Blakester'. He hung there for a good five seconds, luckily he is super athletic and nimble so when he fell to earth he was OK. You literally need to have your 'A' game front and centre and keep a sharp pair of wits about you or things go wrong v quickly. To make matters worse we spent 90% of the day travelling over brutal and chaotic sastrugi, which had our pulks on their sides often, not to mention us shaken and a tad battered. Anyway, we managed over 60 kilometres sadly only 53 on course. Grrrr. We 're now recouping in our secure little nylon bubble. Spirits are high and we'll recharge and see what tomorrow has in stall for us. Onwards... "
Justin Packshaw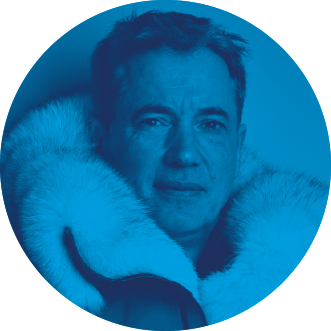 Day 35 17/12/21
"Woke up expecting another white out as per our forecast only to be presented with a semi murky day with a good 25-35kph wind. Not perfect and a month ago we would have looked at it and thought it a bit risky and marginal. Now though our kiting is slicker and we're better at manoeuvring through the tricky terrain that we've got currently. So we packed up shop and got busy. Five hours of kiting in which an hour was lost to our feisty 9m kites wanting TLC. Grrr they are our chariots but bloody hell they are needy, fickle and moody beasts! Anyway we ended up doing 70 kilometres with 57 on track. So we're happy with that as we were expecting not to be able to get out today. Terrain at times was like an ice rink, stunning to kite over. Sadly there was not much of it though and on the other side of the coin, the sastrugi was on steroids which had both 'Lulabella' and 'Blakester'on their backs. Comical at one level but try getting them on their feet when you are flying an independently minded 9m kite at the same time!! Another day done in this majestic and testing land."
Justin Packshaw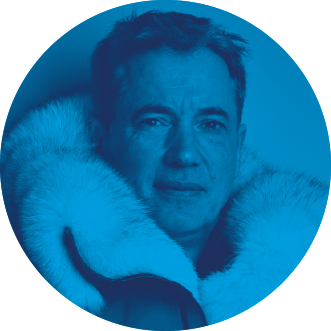 Day 34 16/12/21
"The forecast was spot on! We woke to a grizzly rumble outside our nylon bubble as the wind whipped around us. Initially the vis was semi OK so we thought we might try and make a go of it with our 6m kites, but the vis deteriorated v quickly to a total whiteout. So here we are battened down as all hell breaks loose around us. It is remarkable how drastically the temp drops in our tent when there is no sun to warm her up. Rather nippy in here today! Hopefully this will blow over tonight and be a bit more settled tomorrow. Apart from that we're both on good form. I gather that this new variant of covid is wreaking havoc which is terribly sad and it is ironic that this harsh land is one of the few places where it's clutches struggle to get hold. Stay well and safe everybody."
Justin Packshaw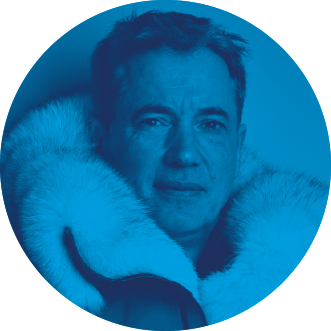 Day 33 15/12/21
"Well today could have been a carbon copy of yesterday apart from the fact that we did a few more miles on course. We actually completed 3 kite changes whilst on route and I must say we are getting rather efficient at them. They are quite complicated affairs and much can go wrong whilst doing them. Anyway, we have done rather a lot so far and we are getting as slick as an F1 pit team. One of the changes had to be done as one of my lines on the 18m suddenly snapped, not that there are any surprises in that as everything down here certainly gets put through its paces and takes a proper pasting! As you can imagine when you include five sets of 50 metre lines, a gusty wind and a lot of mischievous kite fabric which likes nothing more than getting itself in a proper tangle. We've just had an updated forecast and there is a big breeze on its way tomorrow and the vis is supposed to be poor. Grrr. You can rest assured the first chance we can safely make some miles We will be out there rigging up our steeds. Frustrating couple of days really as all we want to do is have a kind wind that allows us to blast South. Having said that we are still making progress. Go well everyone. x"
Justin Packshaw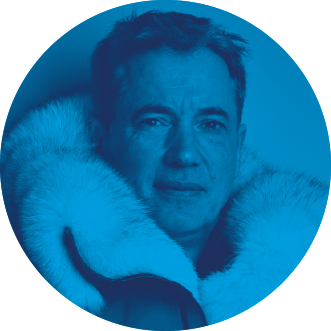 Day 32 14/12/21
"So we've had a long day out in a stiff wind which sadly was not from the right direction for our course (due South) to the Pole. Lots of tacking and bisecting our path, so we must have done a ton of kilometres but sadly only 32 where we wanted to go! Slowly slowly as they say. The wind was between 40-50kph and we were flying our 9m kites, which pulled us along with gusto. Boy, the power these puppies can produce is incredible - the terrain was erratic, super icy and difficult and yet they just pulled us straight through without a care! We on the other hand were rattled senseless! All that aside, we're in good form and will just keep playing the cards we're dealt. A Royal Flush would be nice ...."
Justin Packshaw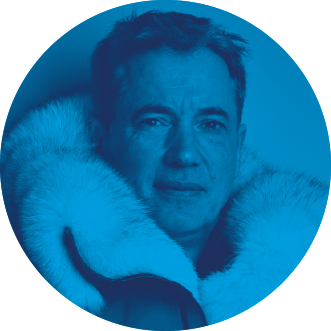 Day 31 13/12/21
"Obviously not too many prayers were put out there as we woke to the stillest day I think I can ever remember! Nothing for it but a rest day. Sadly Jamie and I do not seem to be able to rest for too long and before we knew it we had our man-hauling boots and ski's on and we're off for a two hour jaunt, Jamie dragging Blakester! I must say it was fab and I forgot how nice it is to have time to let your mind wonder rather than when one's kiting where an alert and rather sharp focus is needed throughout, well at least it is for a simple soul like me. Jamie on the other hand, is probably reciting passages from the Iliad - uber talented chap that he is. We've also taken stock of all our food and fuel and I'm pleased to say that the larder is not going to be bare anytime soon so we're in good shape to make the GSP with full bellies. Forecasts predict a good breeze tomorrow for a few days so hopefully we can get back to roaring South as we cross this huge land of contrasts. Oh, we have just realised this is our 31st day under canvas on this epic journey - mad, but we always knew it was going to be one hell of an adventure, and we have not been disappointed thus far. Let's see what around the next corner then ..."
Justin Packshaw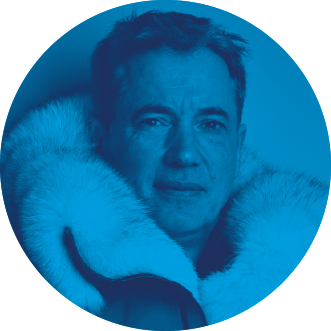 Day 30 12/12/21
"Light winds were indeed the order of the day! Maddening as it's been the most stunning day with the bluest of skies with not a single cloud and a highsmiling sun which brought flashes of forgotten warmth. There must have been 4kts of breeze and sadly not from the best direction but we were not prepared to sit on our arses so decided to break camp and see if we could get our kites to pull some miracles in earning us some miles further South. As an experiment in 'effort' against 'outcome' we were always in for a beating and after a good stint we had only covered 8miles. What we did do though is develop some novel and innovative ways of keeping our kites full and flying, these included doing a full 360degree loop and just as the kite starts to collapse as it's inverted there is a split moment when you can flip it the other way and do a reverse 360degree turn and if executed perfectly the beauty stays powered throughout gently pulling you along. The figure of eight is another interesting dance routine, which needs more work on but could be a winner too! As with most things in life, it is all about timing! Let's see what antics we can get up to tomorrow. If you do pray, please pray for some wind to grace us tomorrow."
Justin Packshaw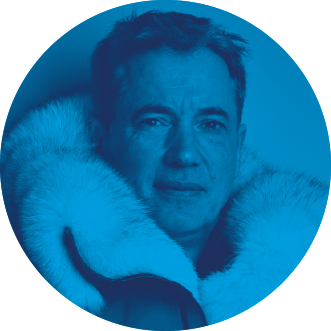 Day 29 11/12/21
"Light light winds today had us working our kites super hard to move us South. Bloody exhausting as you have to keep the kites creating apparent wind when all they want to do is collapse and drop out of the sky. The big kites, as I have said are fantastic but we fly them on 50m lines so all instructions to them are somewhat protracted and one has to try and be one step ahead of their mood swings. Anyway, we managed 3 hours of this scintillating game and we're insane! It really is like being on the moon here ..... sadly forecast is for a couple of days of super light winds. Grrr ... painstakingly earned 32 kilometres. Hey-hoy we'll take them anyway they come. Terrain again tricky but we did have a big blue cloudless sky which was fab."
Justin Packshaw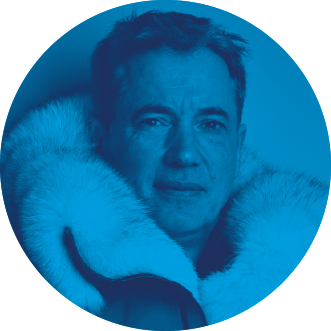 Day 28 10/12/21
"Long hard day today but I am pleased to say that we were able to make some hay! 93 kilometres nailed, meaning we have now done nearly 965 kilometres. The GSP is 1213 kilometres in front of us and we are trying to get there for Christmas. What a bloody nice thought that is! Winds were again light and flukey but the direction was a bit kinder so we were not too far off course. Terrain was very icy and confused with lots of crazy sastrugi coming out of nowhere, very unusual for sure. Difficult to ski over and there were many moments when we went one way and Lulabella & Blakester went another which inevitably meant that we lost and got pulled rather aggressively onto our arses! There must be a metaphor there ... So a good day and we're now back in our tent in fine fettle but v hungry, so we will see what the chef has in store for us ..."
Justin Packshaw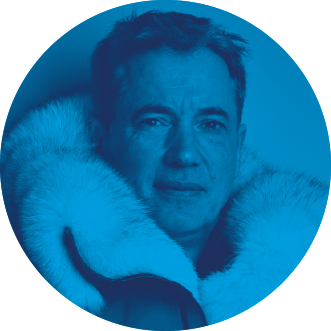 Day 27 09/12/21
"Woke to a perfect crisp blue day with a light breeze sadly coming from the wrong direction which meant that we would have to run with the wind to make our course and there was no way that there was enough strength in it to move our heavy pulks in that mode of travel. Grrr. We have used the day well though as we unpacked our beasts of burden, cleared them of rather a lot of hard packed ice, checked them over for any unseen damage and then repacked them having gone through all our clobber, food, fuel etc. They've had a spring clean and look better for it. We are being super careful with our food and fuel in case we have more of these curve balls but hopefully we're well covered to get to the GSP. The sun has been high today which has brought the temp up and it must be in the -20's which feels Mediterranean and in the tent, tropical. A joy as it has meant that we can air our poor bodies (feet mainly) to some rejuvenating warmth and kind air. Forecast is for a bit more wind tomorrow so fingers crossed we'll be back on our way making hay. Onwards ... "
Justin Packshaw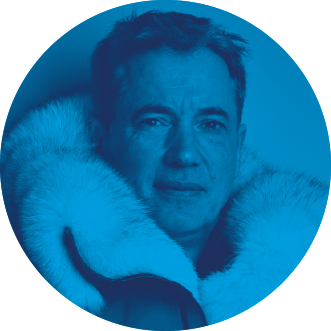 Day 26 09/12/21
"It is amazing what a day off to recharge and relax can do to the batteries and our spirits. To be honest, we were both tired and it was much needed. Anyway, we woke up full of beans and thankfully the weather had eased up a lot and even though the visibility was not ideal we could make tracks. This we did flying our big beast (18m) on 50 metre lines - what a fantastic kite she is too as the wind steadily dropped to about 18kph and yet we still managed to clip along at 16kph and at the end of the day had done 88 kilometres total. Sadly the wind has come around to the North so we could not quite make our course but we're pretty close to it. We are now back in our tent which has been our home and protector for nearly a month now and what a home she is too. We put her up and take her down twice a day each time takes us a good hour but when we are settled back into her after a long day she wraps her arms around us and allows us to feel safe and cosy. It's a small space indeed certainly when it has to have so many functions - kitchen, store room, sleeping platz, entertainment arena wash room, Comms hub, charging station etc etc. A true tardis our little castle, thank God. Until tomorrow ..."
Justin Packshaw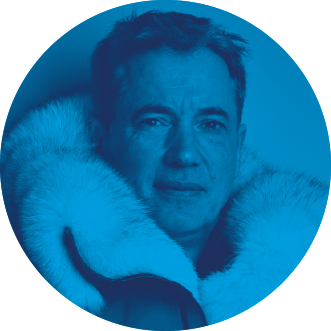 Day 25 08/12/21
"We were on a very good run with the weather these last few days and we were holding our breath for that to continue, but I think secretly knew there was little chance of that happening. Woke early today wanting to bag a big day and met with a grizzly breeze and a total white out! One learns to roll with the punches down here so, we will use the day to mend some kit and also ourselves. We're both a bit battered so a day to recharge will do no harm at all. The other dilemma we gave to consider very carefully are our rations and fuel levels. Thus far, as I explained yesterday, we have not been able to travel for 9 days but obviously still needed to eat and burn fuel, if we keep heading to the POI which is a considerable dogleg from our ultimate goal of the Geographic South Pole we will not gave enough of both to achieve our overall objective. We have gone through our food today and reallocated our portions to give us some more breadth In days but it is still too tight to achieve both the Pole of Inaccessibility (POI) and the Geographic South Pole (GSP), so we have decided that it is prudent and safer to head directly to the GSP which is 842 miles ahead and if we are careful with our food and fuel is achievable. This Continent demands respect and also flexibility as you can rest assured that nothing will go according to plan and you can only hope that you can adapt accordingly and make that decision at the right time. Which is what we feel we are doing with this call. Onwards..."
Justin Packshaw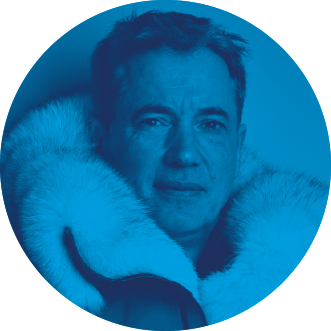 Day 24 07/12/21
"Whoop whoop, we hit our 500th mile and 800th kilometre today. We've been at it for 24 days now of which Mother Nature decided to check our mettle by throwing the kitchen sink at us for 8 of them which had us tent bound silently praying! So we're pretty happy with progress. Man, I can assure you we've we've had to earn every one of those puppies. It really is not a land for the faint hearted - majestic and awe-inspiring for sure but so totally raw and unforgiving. Totally unforgiving! Anyway, we're in good shape/spirits if not a tad battered! Jamie, is a star and a total workhorse and he is a joy to travel with. We have settled into an easy rhythm as we tackle each day and the many monotonous phases we have to go through to get through it, all of which must be carried out with the utmost diligence. We laugh a lot at the madness of it all and obviously talk a lot about everything/everybody that we have left behind at home. It focuses one's mind a lot here as to the important things which sometimes can get lost as we race around in our normal life! The Dalai Lama would be more poignant I'm sure but it is a bizarrely cathartic existence this. Rest assured, not for too long. It's 8pm (UTC) and we're tucked up after having a bloody good supper (thank you John Fisher and all the team at FirePot) whilst listening to Creedence Clearwater Revival blast out 'Susie Q' from our Bluetooth speaker. Another day closer to coming home. Go well everyone."
Justin Packshaw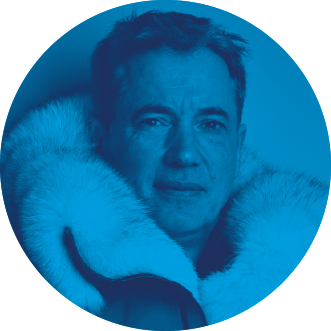 Day 23 05/12/21
"Bit more breeze today and again we made the call to go with our Ozone 18m kites as once they're up and flying they produce so much power to pull us and our rather heavy pulks along at a fair old clap. Today we broke our record as we hit 46kph! Lulabelka & Blakester (our pulks) procrastinating behind us as they bounce/smash/glide faithfully behind us. Boy are they taking a bashing, to that end, so are we! Anyway today we managed 96 kilometres which means the Geographic South Pole is now 1419 kilometres ahead of us having been 2172 when we started. We're chipping away at it that's for sure. That aside we are still diligently taking all our meteorological readings and testing our selves so it is going to be fascinating what Mike Snyder's team at Stanford University, Ben and the University Central Florida crew, NASA and ESA come back with once it has all been analysed, alongside all the smart tech we've got with us. No doubt my stats will show that I'm ageing at rather a rapid rate!! Anyway, our spirits are high and I keep on taking beers off Jamie over our backgammon sessions..."
Justin Packshaw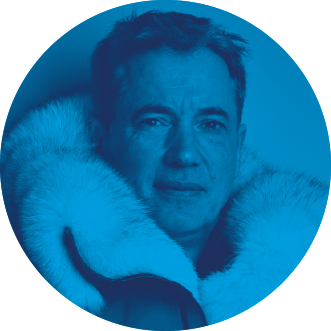 Day 22 04/12/21
"We'd set our alarm for 4am to take in the Solar eclipse but it was quite breezy and overcast so it was difficult to properly see the sun, however it definitely got darker and rather moody. The most significant change was the temperature which plummeted - must have dropped to -50! So, we did have front row seats but thank God we had a lot of the finest down around us! Anyway on to today's travels. We set off relatively early, well by the time we've sorted out everything around getting into our clobber, laying the kites out, breaking camp, loading our steeds I was 10.30am! The wind was around 25kph but a good direction so we decided to go with our big chaps (18m). Launching these beasts is always slightly precarious and one has to hold one's breath that they play nice and today was a text book take off. We hurtled off and at around 3pm came up for air having travelled 116 kilometres. What a bloody run. The terrain on the whole was hard ice and sastrugi ridden but we just rattled over it at speed. We're now back in our castle shaken and a touch stirred! Our biggest day so we've got to pleased with that. It's been a long one so I'm guessing we'll be tucked up nice and early to re-charge before we press play on Groundhog-day as we wake tomorrow."
Justin Packshaw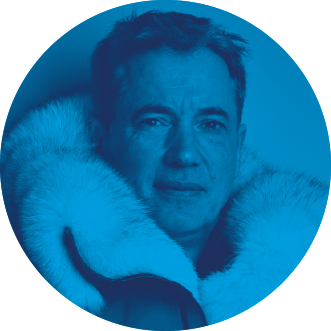 Day 21 03/12/21
"Quite windy start so we rigged up our 9m Ozone kites and headed off with a kind wind and peachy perfect snow conditions. This was going to be a big mileage day I thought, which we need. Unfortunately, the Gods had other plans for us and decided to dial the wind right back to the extent that there was nothing for it but to change kites to our big 18m beasts. As I have explained before, this is quite a tricky process, made more so by the temp at the time was -39! Unfortunately one of the kites would not play nice and the whole process cost us 1.30hours and some chilly hands and toes. We did get going and managed a couple of hours and 42 kilometres further in before the wind just got too light. All our kiting gear comes from Ozone and I must say it is beautifully made, but most importantly is super strong and robust because everything down here gets one hell of a pasting, our kites in particular. Solar eclipse down here tomorrow so we will be taking our ring side seats for it. How lucky is that. We'll report on it all tomorrow, until then go well."
Justin Packshaw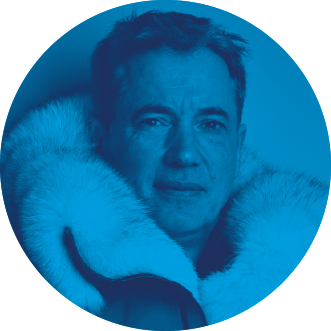 Day 20 02/12/21
"That weather did not improve and in fact the wind has just kept on rising and we've had a total white-out all day, so again we've not been able to move. Forecast is showing clearer conditions tomorrow. Here's hoping as there's only so many beers I can win off Jamie through our backgammon sessions - it's an obvious follow on to 'The Queens Gambit' me thinks! This trip for me feels different from others for many reasons but one big positive is that we are using Garmin's brilliant inReach technology, which allows us to send/receive texts giving us more access to the outside world and all our people at home which is phenomenal! Clever lot that gang."
Justin Packshaw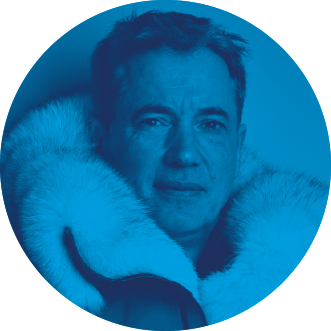 Day 19 01/12/21
"Frustrating day! Woke up to good conditions, slightly overcast and v cold but a good wind direction. We broke camp and headed off and ten minutes later we were in a total white out and could not see each other. White out for us is probably the most dangerous condition as losing each other would not be good! Nothing for it but to make camp again. Grrr. What a unpredictable place this! Things change so quickly and one must have ones wits about one to make the right call at the right time. All good and we're back in our little castle playing backgammon."
Justin Packshaw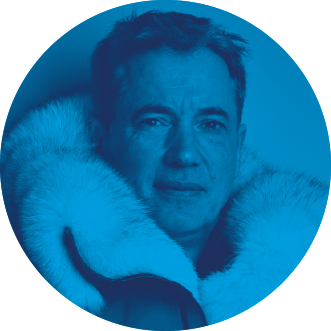 Day 18 30/11/21
"We are really in the groove now and did 85 kilometres today, on course, which means that we have now done over 482 kilometres since leaving Novo and climbed to 3,352 meters. Jamie and I work so well together, and with this bizarre living, have come to work totally seamlessly and everything is done in a calm and efficient manner. Humour is never far away which is vital in this white, harsh land. Our days are long, from getting up, getting ready to go and earn our miles, breaking camp, kiting, making camp again, feeding ourselves, mending stuff, charging all our electrics etc, before hitting our sleeping bags to recharge for the next days antics! Simple living for sure. It is worth noting that we are endeavouring to showcase sustainable travel in its purest terms - we use the wind to move us, the sun to charge our communication, navigation, HP laptop (which we use to record all the data we're recording) we are carrying all of our rubbish, so hopefully we are not impacting on this majestic land as we move through it. It is something that I know is vitally important to everyone involved in this expedition and hopefully to the wider audience too."
Justin Packshaw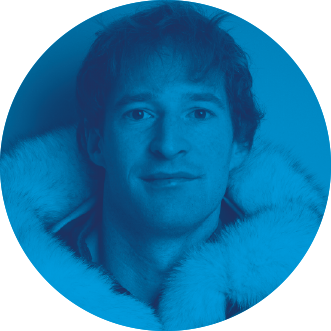 Day 17 29/11/21
"Big day! Up early to lightish winds from the NE which is a good direction for us. We had breakers, set the kites up, broke camp and launched our Beasts which is always slightly precarious. Off we set on a very cold day (-34) and kited for a straight 4.45hrs before the wind got too light. We averaged 20kph and did 79 kilometres. The wind was quite fickle and we had to work hard so we're both knackered now. Anyway that's 144 kilometres in two days. Whoop whoop."
Jamie Facer Childs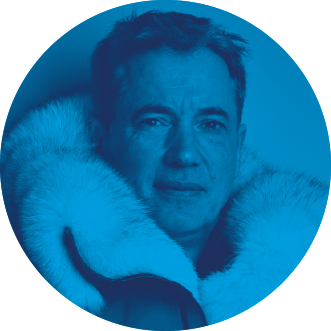 Day 16 28/11/21
" Good day, we covered 68 kilometres in 22kph of wind, sadly we had some problems with one of our kites which cost us an hour and then at 3pm the wind lost its puff, so we were on track for a lot of miles. Anyway, it is great to be moving in the right direction with Jamie and I dancing our kites alongside each other - synchronised swimming eat your heart out. The other bizarre thing that happened is that 4 birds flew over us, we think they must have been Snow Petrels, but man we are now on the plateau at 3,000 meters and a long way from the coast, so what would bring them up here I wonder! Anyway, we're in cracking form and are thrilled to be getting some better mileage in. Onwards ..."
Justin Packshaw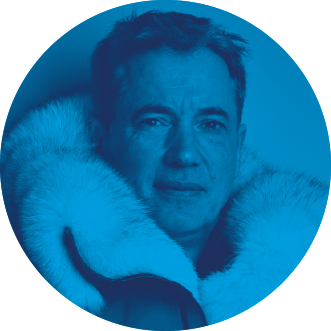 Day 15 28/11/21
"At last a day when everything slotted into place, well the weather mainly. Up to about 24kph of wind and a clear sky. We saddled up our 9m kites and hit the road. Although there was a constant breeze, dragging our heavy pulks meant we really had to work the kites to get apparent wind. After an hour we decided to up-size to our Ozone 18m. Quite a faff to do this as the 18m is on 50m lines so everything needs to be changed. Once we were back on our way we just flew along across sastrugi free powder and covered 54 Kilometers in three hours. It was fab and just what we needed after the last two weeks of slogging getting onto the plateau. Now made camp and about to go and get all our meteorological data recorded and tomorrow is our medical sample day when we give of ourselves all in the name of science. It's been a good day."
Justin Packshaw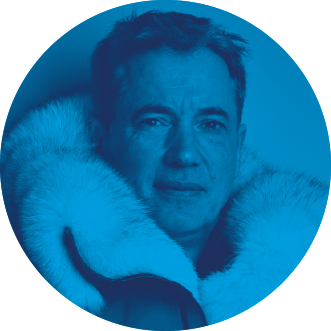 Day 14 26/11/21
"We woke to the most exquisite morning, crisp blue cloudless sky with a sun that was smiling! Sadly no wind though. The forecast had said 15-20kph. We used the morning well to re-organise our pulks 'Lulabella' & 'Blakester' as they take one hell of a thrashing whilst kiting. The wind came up at 2pm and we decided to head out even though it was quite late. We'd packed up by 3pm and had a glorious kite for two hours and covered 30 Kilometers. We're now back in our castle having got all our meteorology readings. Tired but happy."
Justin Packshaw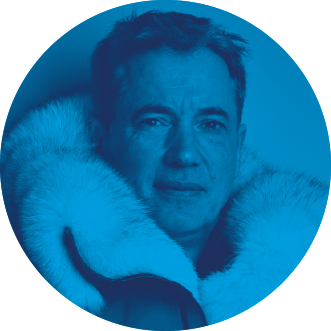 Day 13 26/11/21
"After the total madness of the last few days we woke to a light wind but still quite a bad white out, we decided to give it a go. We managed 2.30hrs and did 22 Kilometers. Fun kiting as we had to ski right next to each other. Punchy sastrugi at the beginning and then it opened into the most stunning soft snow which we glided through. Eventually the white out became too thick so we are now back in our trusted tent."
Justin Packshaw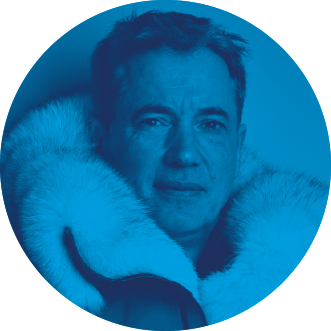 Day 12 25/11/21
"Mother Nature is not giving us much Lea-way! Huge winds (96kph) over the last 24hrs. Early this morning the wind veered to the East so was thumping into the side of our tend buckling her and two of our poles terribly. We had no choice but to get out into it all and reposition the tent head on into the wind. High jinks that was for sure. Luckily our Sena helmets allow us to communicate together which helped enormously as we were in a vicious blizzard with minimal viz. Job successfully done we are settled again in our little safe castle. Still blowing a hooley, but the forecast is for a kinder breeze tomorrow. All that aside we are in excellent spirits and have already done some great research on the journey thus far. One needs a lot of patience, fortitude and respect when venturing forth down here. Onwards ...."
Justin Packshaw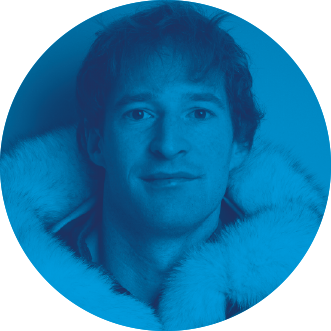 Day 11 23/11/21
"Total White Out here today with 55kph of wind. We cannot kite unless we can see each other so we've had to lay low. Frustrating as we are keen to press on. We're in good shape that aside. I'm not sure I mentioned it before but we are working on UTC time if anybody is interested."
Jamie Facer Childs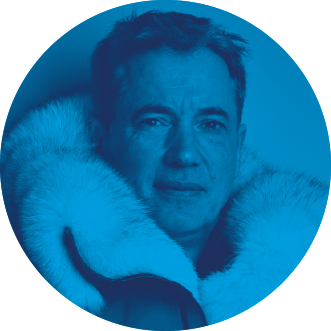 Day 10 22/11/21
"Mad day as we are right in the middle of an angry storm, 111kph of wind and temp of -56, so no moving from our little haven. Forecast is for another 24hrs of this too. All good though as we are resting up a tad."
Justin Packshaw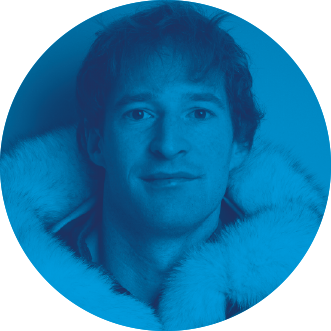 Day 9 21/11/21
"Another day tent bound but at last the sting seems to be leaving the beast that has been shackling us. Forecast is looking up for tomorrow. Whoop...."
Jamie Facer Childs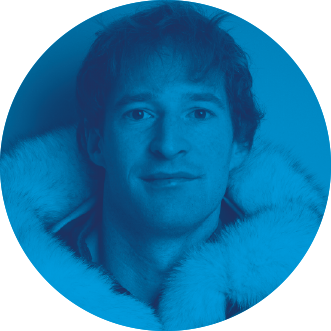 Day 8 19/11/21
"Super cold day (-48) but we still managed to kite for 2.45hrs and covered 30miles with 23 of them being on track. We were flying! We're both in happy spirits."
Jamie Facer Childs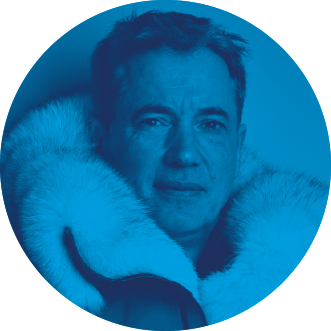 Day 7 18/11/21
"Well we're getting into the rhythm of it all now and if the wind would be a touch kinder we'd be knocking those miles off! Less wind, so slightly warmer and we got a chance to appreciate the raw beauty of this majestic land."
Justin Packshaw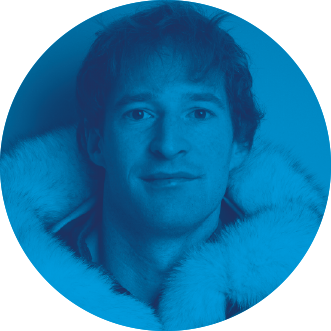 Day 6 17/11/21
"Lots of wind and super cold at -43°C, so we have not ventured out and are tucked up in our little tent. All good though apart from losing at Backgammon to the gaffer!"
Jamie Facer Childs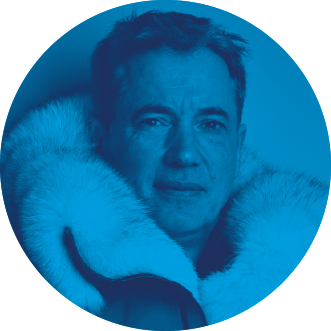 Day 5 16/11/21
"Strong winds today and right on the nose so again we had to tack and ended up doing 18 miles in the right direction. Each one of them hard earnt."
Justin Packshaw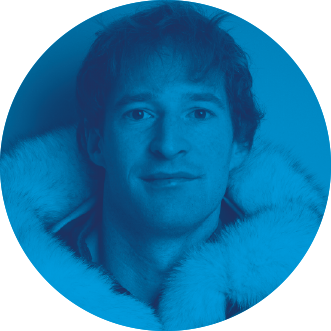 Day 4 15/11/21
"Wind died on us today so we have not moved which has given us some time to recharge a bit. All good from us. Forecast is good for tomorrow though."
Jamie Facer Childs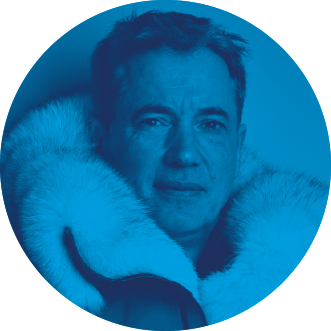 Day 3 14/11/21
"Tough day slogging uphill today with tricky winds which made kiting interesting especially when you've got 200kg strapped to your waist. We're now in our nest warming up but in good spirits. Onwards ... "
Justin Packshaw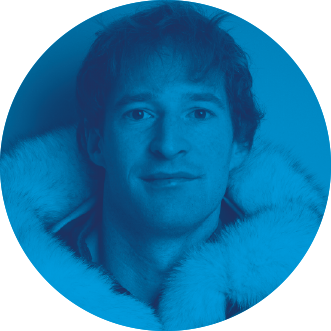 Day 2 13/11/21
"Great first kiting day, super cold but with beautiful 30kph wind and a crisp blue sky. Excited to be on our way."
Jamie Facer Childs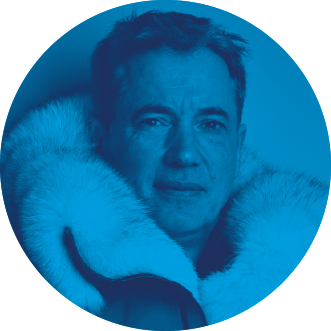 Day 1 12/11/21
"Big day! Up and at them early. Big hoof as we start getting our bodies and systems used to operating to the pulse that Antarctica demands. Day 1 done."
Justin Packshaw